Welcome to the Gordon Stewart Website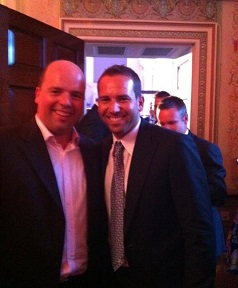 At Cawder GC Professional Shop we are committed to offering a warm and friendly atmosphere for members and visitors, who are looking for a professional quality customer service and great value for money on top golfing brands.
As Head Professional at Cawder and with over 20 years of expert golf industry experience I am confident that whether you are interested in expert tuition, purchasing suitable custom fitted golf equipment or are visiting Cawder for a society/corporate day, I'm sure any of our highly skilled team will be able to help.
Click to visit my profile to find out more, you can also find out what facilities the golf club offers.
We look forward to seeing you soon.
Gordon Stewart
with Sergio Garcia at The Open Championship

"Gordon is the 3rd coach I have used; he has by far achieved the best results. He has a very natural and easy going attitude, he is very easy to understand, does not get overly technical and makes it fun.. I have always really enjoyed my lessons with Gordon; he is very intuitive and has a wealth of experience of the game. I recently had a short game lesson that was a real revelation to me. I had no idea how easy it was to play so many different types of shot with the same club. I would thoroughly recommend having a lesson with Gordon"